VISITOR INFORMATION
The congress will take place at the Centro de Eventos y Convenciones del Iguazú, operated by Hotel Amerian Portal del Iguazú, located in Puerto Iguazú, Misiones (Argentina).

Puerto Iguazú is a frontier city in the province of Misiones, Argentina, with a population of approximately 82,000 people. It borders Foz do Iguaçu, in Brazil, and Ciudad del Este, in Paraguay. It is located 18 km (~11 mi) away from the Iguazú Falls (Parque Nacional Iguazú), and it is therefore used as a portal to this site.
There are many hotel, hostels and cabin options, of different price ranges. Please check our website for discounts on some of these.
The two main international airports close to Iguazú Falls are: the Argentine Cataratas del Iguazú International Airport (IGR) and the Brazilian Foz do Iguaçu International Airport (IGU). Argentina's airport is 25 km (16 mi) from the city of Puerto Iguazú. There are bus and taxi services from and to the Airport-Falls and Airport-Puerto Iguazú. Brazil's airport is between Foz do Iguaçu, Brazil, and the falls. LAN Airlines and Aerolíneas Argentinas have direct flights from Buenos Aires to Iguazú International Airport. Several Brazilian airlines, such as Avianca, LATAM, GOL and Azul offer service from the main Brazilian cities to Foz do Iguaçu. Additional information on flights is available below.
VISA INFORMATION
If you are coming from the United States: The reciprocity fee that US citizens had to pay to enter Argentina was revoked by a presidential decree on August 23, 2016. If you are from Canada or Australia you may still need to pay the fee.
If you are a US Citizen and want to travel to Puerto Iguazú through Brazil please make sure you have an appropriate visa for Brazil.
Information taken from the US Embassy in Buenos Aires:
ENTRY/EXIT REQUIREMENTS FOR U.S. CITIZENS
U.S. citizens need a valid passport to enter Argentina. U.S. citizens with expired or damaged passports may not be allowed to enter and could be sent back to the United States at their own expense.
Diplomatic or official passport holders must get visas prior to arrival. Private U.S. citizens do not need a visa for visits of up to 90 days for tourism or business. The U.S. Embassy in Buenos Aires cannot help travelers with obtaining Brazilian or Paraguayan visas. For more information, see the Country Specific Information for Brazil and Paraguay.
Visit the Embassy of Argentina's website for visa information. For information about customs rules, please read our Customs Information page and the Argentine customs page.
AIRLINE INFORMATION
Aerolineas Argentinas is the Official Transport of the Ornithological Congress of the Americas, and they are now offering discounted tickets for participants of the congress!!!!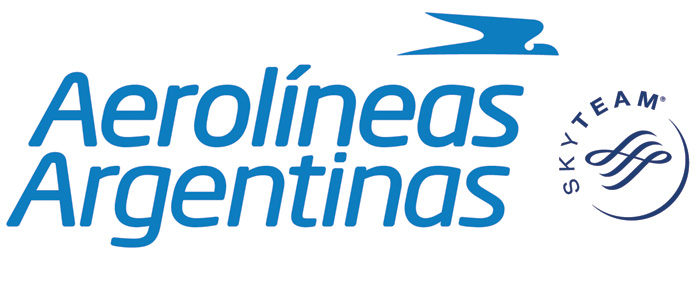 Aerolineas Argentinas offers a discount for air tickets to Iguazú for participants of the Ornithological Congress of Americas, in flights coming from all Argentinean Cities and from Asunción, Belo Horizonte, Bogotá, Caracas, Curitiba, Lima, Montevideo, Porto Alegre, Rio de Janeiro, São Pablo, Santa Cruz de la Sierra, Santiago de Chile, Barcelona, Madrid, Miami, New York and Rome. This offer is valid for tickets bought through the Aerolineas Argentinas web site.
To access to this benefit, participants of the Ornithological Congress of the Americas should request the Event Identification Code. To request the code, send email to 2017iguazu@googlegroups.com with the subject AIRLINE CODE REQUEST and we will send you the information you need.
Note: Until further notice due to a restructuring in the website of Aerolineas Argentinas, ONLINE sales will not be available for Europe and the United States. People beginning their trip in Europe or North America will have contact e-mails available in Miami, Rome and Madrid to make reservations and purchase the discounted tickets.
Terms of discount:
This discount applies to flights and routes of Aerolíneas Argentinas, therefore, it cannot be applied to flights with other companies or routes in code-sharing.
The discount applies to all published and available rates for domestic flights at the time of reservation and for all Regional and International flights except those with the base PRO / PROM / PROMO
This discount can be used for flights made within five (5) days before and five (5) days after the Ornithological Congress.
The discount only applies to the cost of the air ticket; other taxes apply and will have to be paid by the passenger at the time of issuing
All participants using the discount will have the benefit of adding AR PLUS miles.
The benefit granted can be used by the participant to the congress and one adult companion.
Aerolíneas Argentinas as Official Transport is not responsible for the organization, execution or any other activity related to the Ornithological Congress of the Americas.